Mature team members begin to model appropriate behavior even at this early phase. The meeting environment also plays an important role to model the initial behavior of each individual. Members attempt to become oriented to the tasks as well as to one another.
Clarity as to what success looks like at each milestone will give your team a much-needed confidence boost. This is where it's important to level with individual contributors and truly get to know what's going on. This is a great time to reflect on what makes a high-performing team able to accomplish tasks and move through obstacles. Identifying each of the 4 stages of team development helps you underscore your team's needs during each one. How did you know what behaviors were acceptable or what level of performance was required?
Tuckman's stages of group development
Managers and leaders build cohesive teams capable of working together by dealing with these issues. Let's take a deeper dive into understanding the phenomenon of team formation and explore 5 team development stages ensuring team cohesion that delivers real results. After all, this report by Deloitte suggests that high-performing teams are 1.9 times more likely to bring profits. In such a case, we will also determine the importance of team formation stages and show how you can improve the process. Groups who were brought together to complete specific projects may begin to think about their next steps in stage five. Individuals may experience sadness or a sense of loss as their journey as a member of the team comes to an end.
It is the moment when team members find the best ways to work together regardless of all the differences at play.
It's not uncommon to see power struggles as members of the team try to establish themselves as experts or vie for leadership.
Psychological researcher, Bruce Tuckman, formalized the concept of team development stages in the 1960s.
It's an ideal state for any manager to witness their team's growth and ask reflective questions.
While it's important to accept that remaining exclusively in the Performing stage – particularly for long-serving teams –  is unrealistic, it's also worth remembering that this is the ideal state.
The moment brings a bittersweet feeling, meaning that the team that undergoes all the stages above is about to start a new assignment or be dispersed.
There may be regret as the team ends, so a ceremonial acknowledgement of the work and success of the team can be helpful. If the team is a standing committee with ongoing responsibility, members may be replaced by new people and the team can go back to a forming or storming stage and repeat the development process. As you might have noticed, different conflicts are involved, especially in the initial phase. It happens because people with different perspectives, cultures, and worldviews come together. Respectively, a group leader's task is to overcome these differences and ensure the team moves toward a common objective as a cohesive unit. Later, when the number of conflicts subsides, it is a sign that the storming stage ends, and the norming team formation phase begins.
Working to build a better world
Depending on the project, there often needs to be measurements in place to validate goal completion. So now you know all about team development and the 5 team development stages it follows. However, remembering all the information and advice may not be just that easy. For this purpose, we have prepared an infographic outlining 5 phases of team development. For teams that were gathered for a specific purpose, this final stage will begin as the goals will be reached and work will start winding down.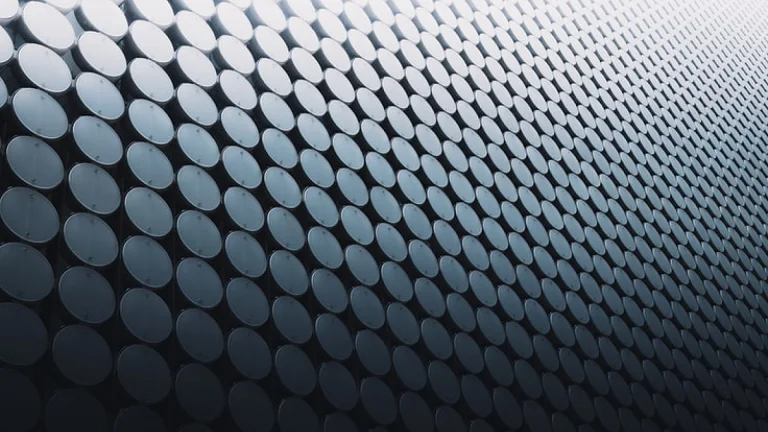 During the performing stage, schedule recurring check-ins with employees to discuss progress, work through roadblocks, and make adjustments to goals. Check out our e-book, The Art of The One-on-One Meeting, to see a detailed guide on how you can build a culture of trust with regular one-on-ones. At the final stage of team development, prioritize knowledge sharing.
Tips for high-performing leaders
Better yet, use a collaborative meeting tool like Fellow to build a healthy team culture and organize your biggest ideas into actionable steps. At this stage, teams solve pressing challenges, work through projects, and begin making significant strides towards their goals. Individuals may demonstrate a "can do" attitude and feel in sync with their peers the most during this time. Employees should also have a good understanding of how their individual knowledge and skills can contribute to the group's overall success. Leaders can motivate employees in stage four by celebrating their accomplishments and tracking team progress. While working on a high-performing team may be a truly pleasurable and growthful experience, it is not the end of team development.

Likewise, a strategic pivot for the company sends your team back to the "storming" phase. It's the time where your team learns about upcoming projects and structures. Here, it's typical for teammates to feel excited, anxious, and curious about what lies ahead. Having a way to identify and understand causes for changes in the team behaviors can help the team maximize its process and its productivity. When teams move through all five stages of team development, the long-term benefits often extend far beyond the problem they solved initially. They set milestones and start to achieve them — providing them with a sense of belonging.
Reasons Why Blended Learning Is Ideal for Corporate Training
They not only understand how to ask for help, but they've also developed a gauge for when it's an opportune moment to speak up, and involve you. Your team needs to communicate clearly and, rely on one another rather than turn on each other. This is a crucial point in team development where leaders can pinpoint bottlenecks, areas of improvement and couple them with team strengths to build forward momentum.
Reuters provides business, financial, national and international news to professionals via desktop terminals, the world's media organizations, industry events and directly to consumers. Wales were the first team from Pool C to qualify after victories over Fiji, Portugal and Australia. They will play for first place against Georgia on Oct. stages of teams 7 in their last pool-stage match. Conflicts stem from differences in working styles, manners, opinions, cultures, etc. Or members may also be dissatisfied, easily compare their duties with others, or worry when not seeing the progress of the work. At one point or another, every team reaches the endpoint and enters the Adjourning stage.
Change language
As the team begins to move towards its goals, members discover that the team can't live up to all of their early excitement and expectations. Their focus may shift from the tasks at hand to feelings of frustration or anger with the team's progress or process. Members may express concerns about being unable to meet the team's goals. During the Storming stage, members are trying to see how the team will respond to differences and how it will handle conflict. The principal work for the team during the Forming stage is to create a team with clear structure, goals, direction and roles so that members begin to build trust. During the Forming stage, much of the team's energy is focused on defining the team so task accomplishment may be relatively low.

This is demonstrated through high morale, productivity and engagement. It's an ideal state for any manager to witness their team's growth and ask reflective questions. This is the perfect team development stage to learn about how your team overcomes obstacles and bonds through shared experiences. Behaviors during the Norming stage may include members making a conscious effort to resolve problems and achieve group harmony.
team building activities to bring your team together (and have fun!)
Team cohesiveness is the extent that members are attracted to the team and are motivated to remain in the team. Members of highly cohesive teams value their membership, are committed to team activities, and gain satisfaction from team success. They try to conform to norms because they want to maintain their relationships in the team and they want to meet team expectations. Teams with strong performance norms and high cohesiveness are high performing. Team members may feel a variety of concerns about the team's impending dissolution.